Refugee Designs (AFRIL)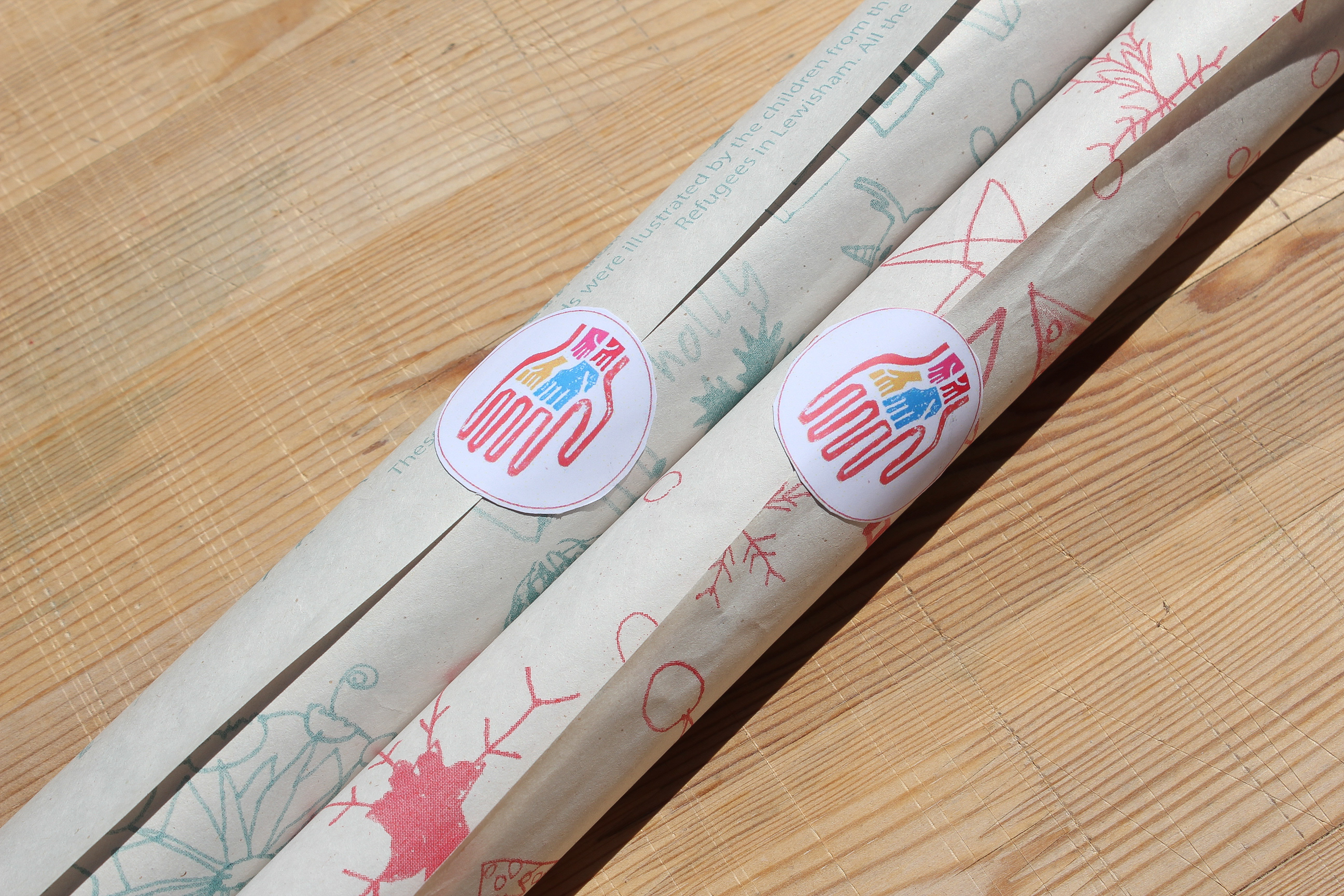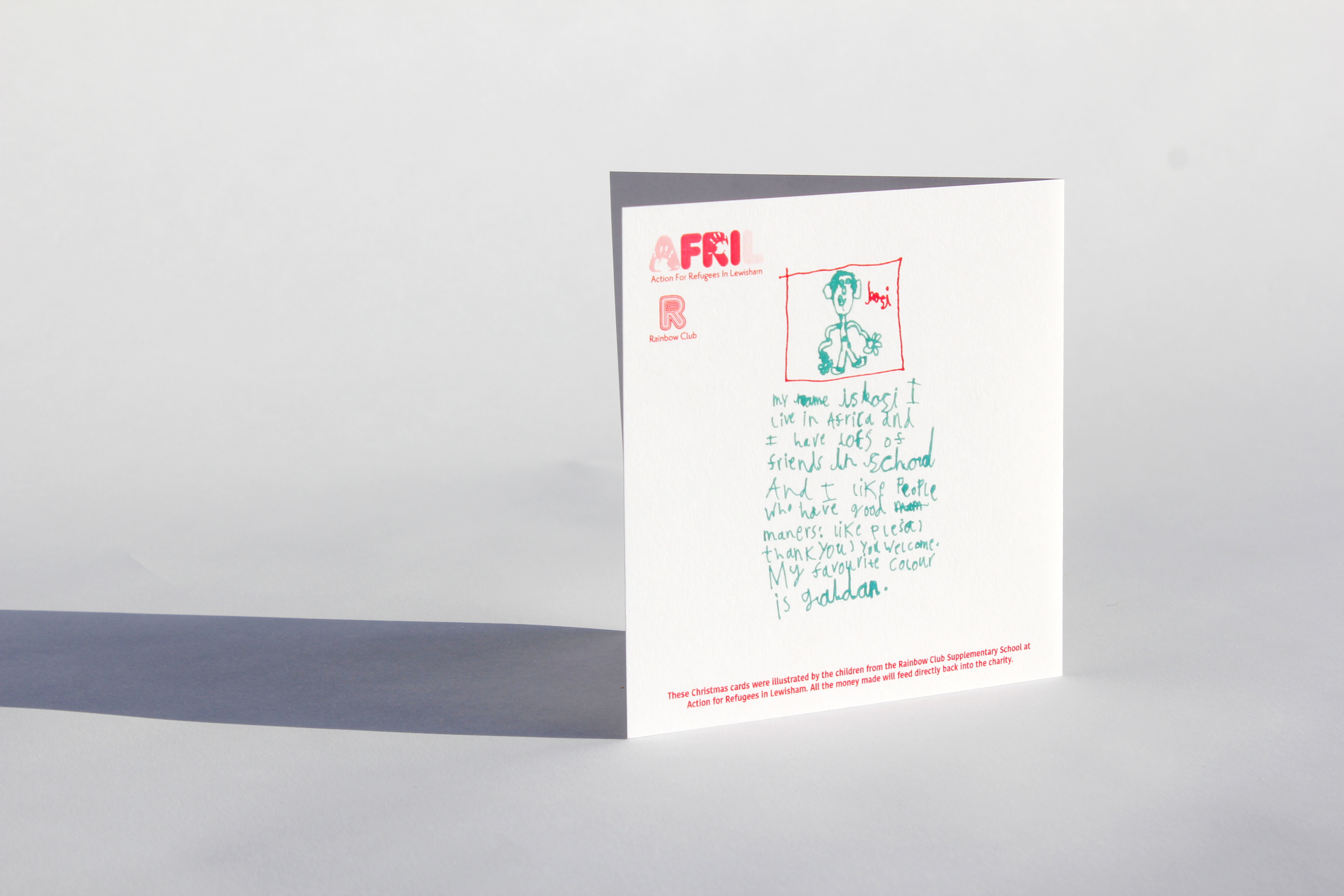 Christmas Cards and Wrapping Paper designed by chrildren at Rainbow Club Supplementary School / 2017
From Refugee Design

In 2017 Laurie planned expressive art workshops with children from refugee and asylum seeker backgrounds, with the aim to develop their work into designer products that could be sold to raise profits and awareness for the charities and organisations that support them.
The examples here are from a successful collaboration with the charity 'Action for Refugees in Lewisham' and the children supported by their wonderful 'Rainbow Club Supplementary School'. Over the Christmas period of 2017 the products raised funds that have now been reinvested back into the school. Check out more of the amazing work AFRIL do here: http://www.afril.org.uk.




Wrapping paper designs by children at the Rainbow Club Supplementary School / 2017
From Refugee Designs




Examples of original drawings by children at the Rainbow Club Supplementary School / 2017
From Refugee Designs