Minute Books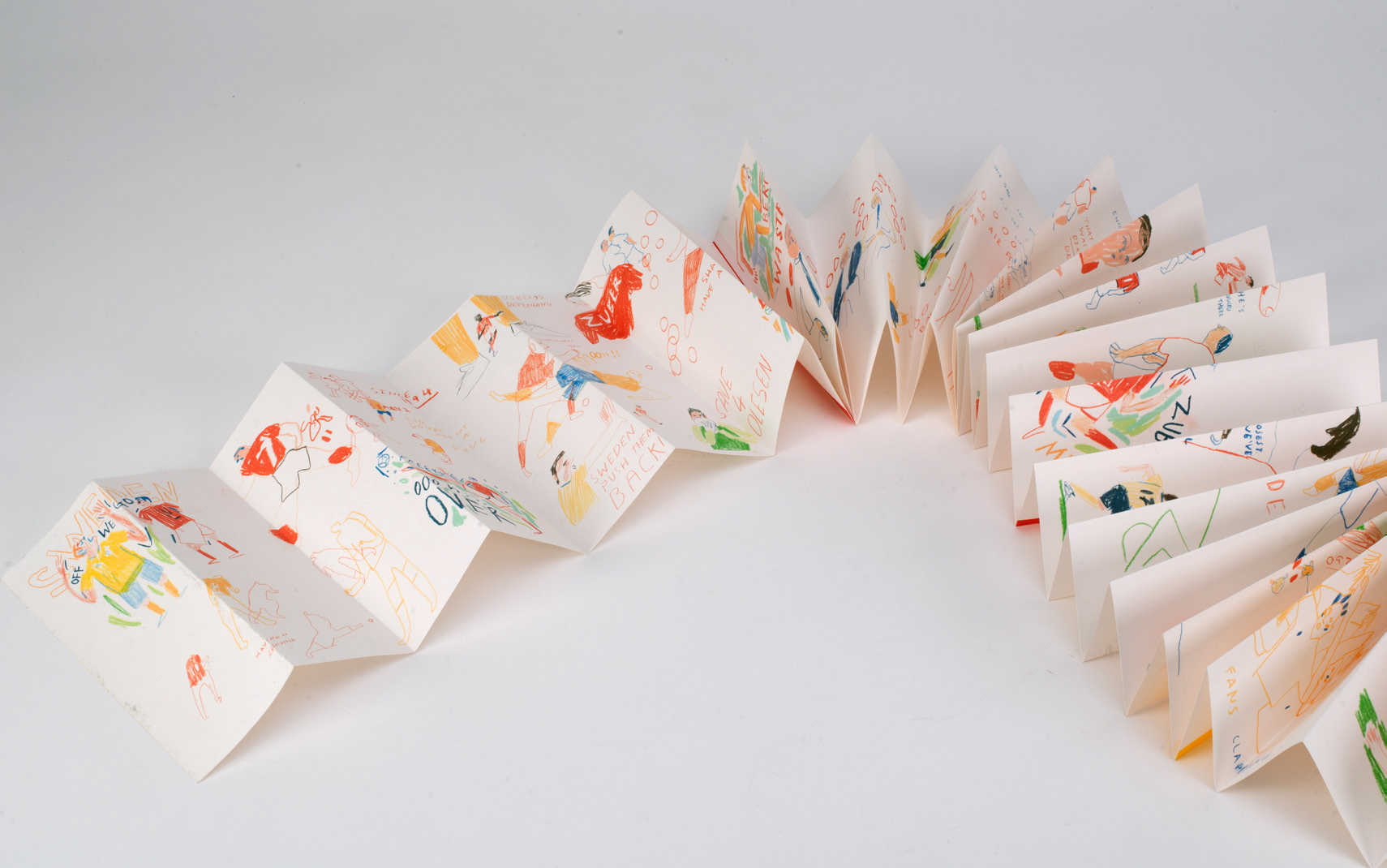 Photos of events and publications / 2018 - Present
From Minute Books

Minute Books is a performative press that makes live publications tailored to specific events. Our team consists of two illustrators (Laurie Avon & Sean O'Brien) and two graphic designers (Barney Fagan & Scott Coleman).

To keep up to date with our latest work check out our website and follow us on Instagram. If you would like to collaborate please contact us at minutebooks1@gmail.com.

When making a Minute Book of an event we work together to scribe it. Illustrations are taken, scanned, laid out and printed throughout the event; resulting in a reproducible book. Our books are typically a page per minute and their dynamic layout of entertaining illustrations lead to enjoyable documentation. We can reproduce multiple books for distribution at the end of each event or provide downloadable PDFs. Each book aims to provide a live overview of an occasion, and the slim rectangular concertina format encourages viewers to look back at the narrative as a whole.

We are always looking for different events and challenges to document. So far, we have enjoyed documenting talks and events for Somerset House, London Design Fair, Kingston University, Cancer Research, The Barbican and Jumpers For Goalposts. We also began a self-initiated project in which we documented all the knock out games of the 2018 World Cup, making fifteen books in fifteen days and exhibiting them at the Peckham Pelican. This led to an amazing commission from Its Nice That to put together an 11 person team of illustrations to document the Womens World Cup which was featured in the Observer Newspaper in the run-up to the final.