Alternative Spitalfields

Map Printed During Workshop / 2018
From Alternative Spitlefields

Alternative Spitalfields was a collaborative project run by Laurie Avon and fellow Kingston student Roisin Tierney with the aim to create a map of Spitalfields out of the personal accounts of people working there and passing through it. The pair of them run workshops inside the market encouraging people to learn about the space by experimenting with lino printing. In exchange for a live portrait, the participants were also encouraged to share a personal story or experience regarding the area. Their portraits were then printed into a large interactive map that viewers could engage with using a phone app called HP Reveal. This enabled them to scan over the different faces and reveal the various anecdotes and insights.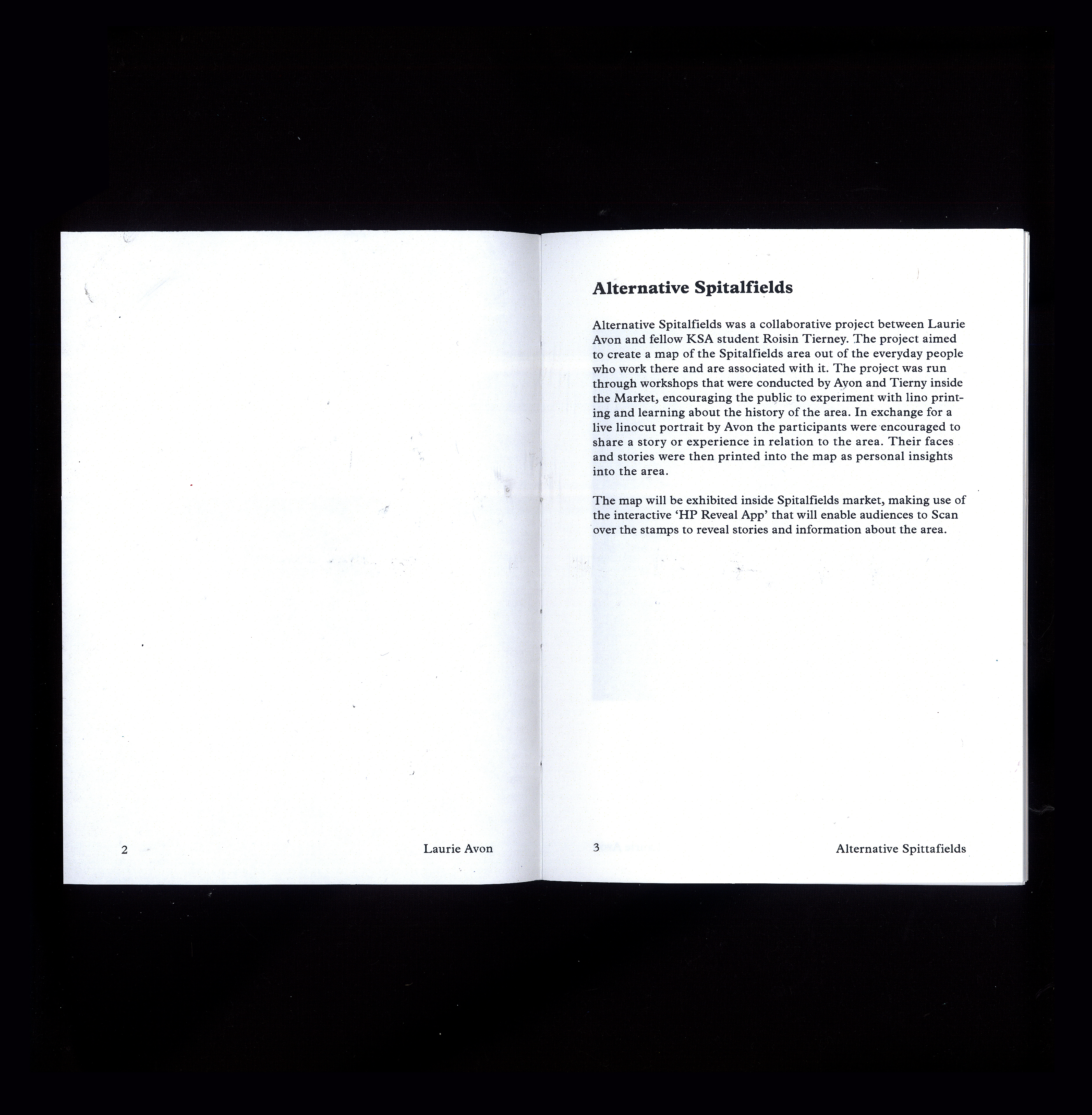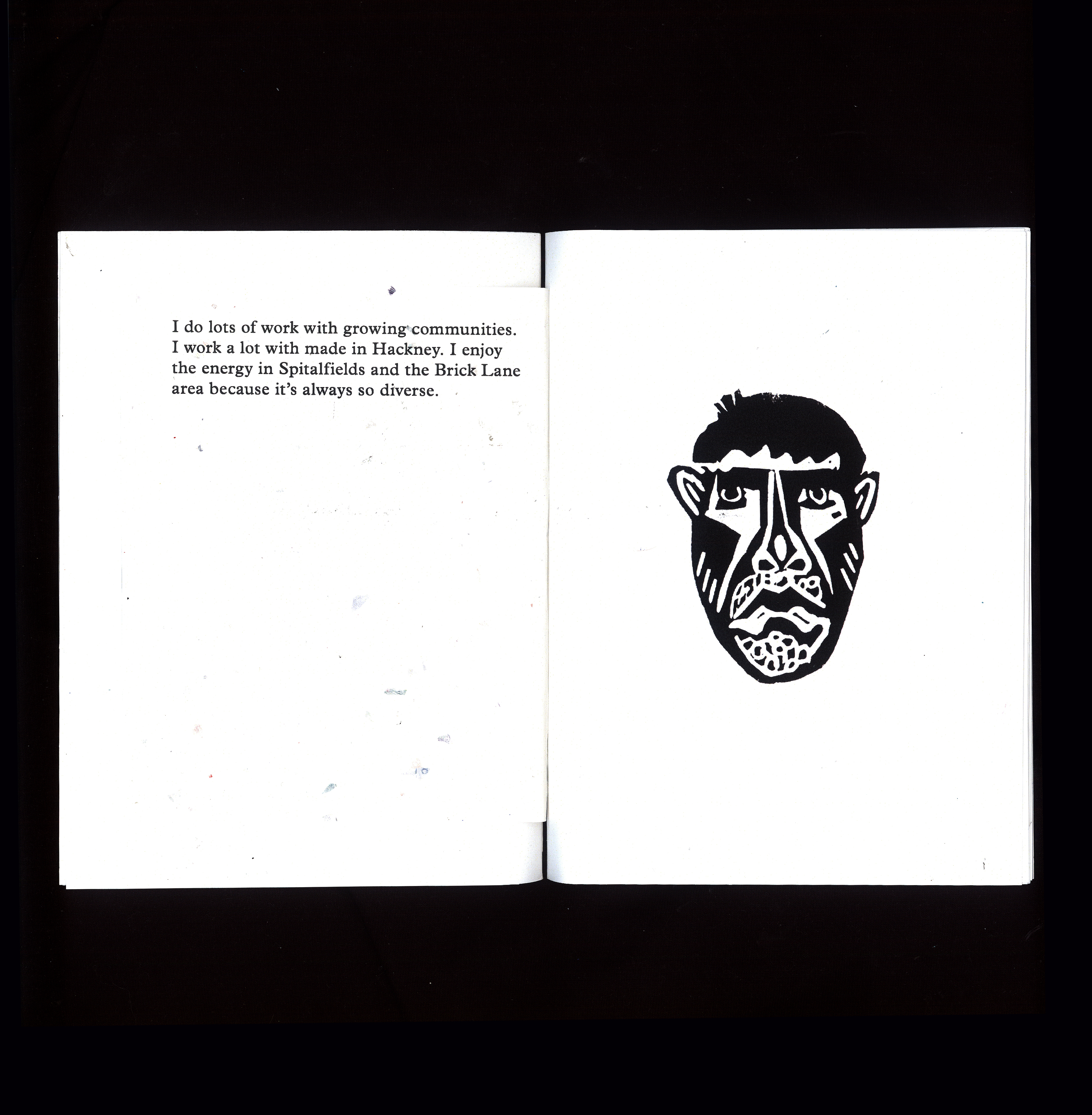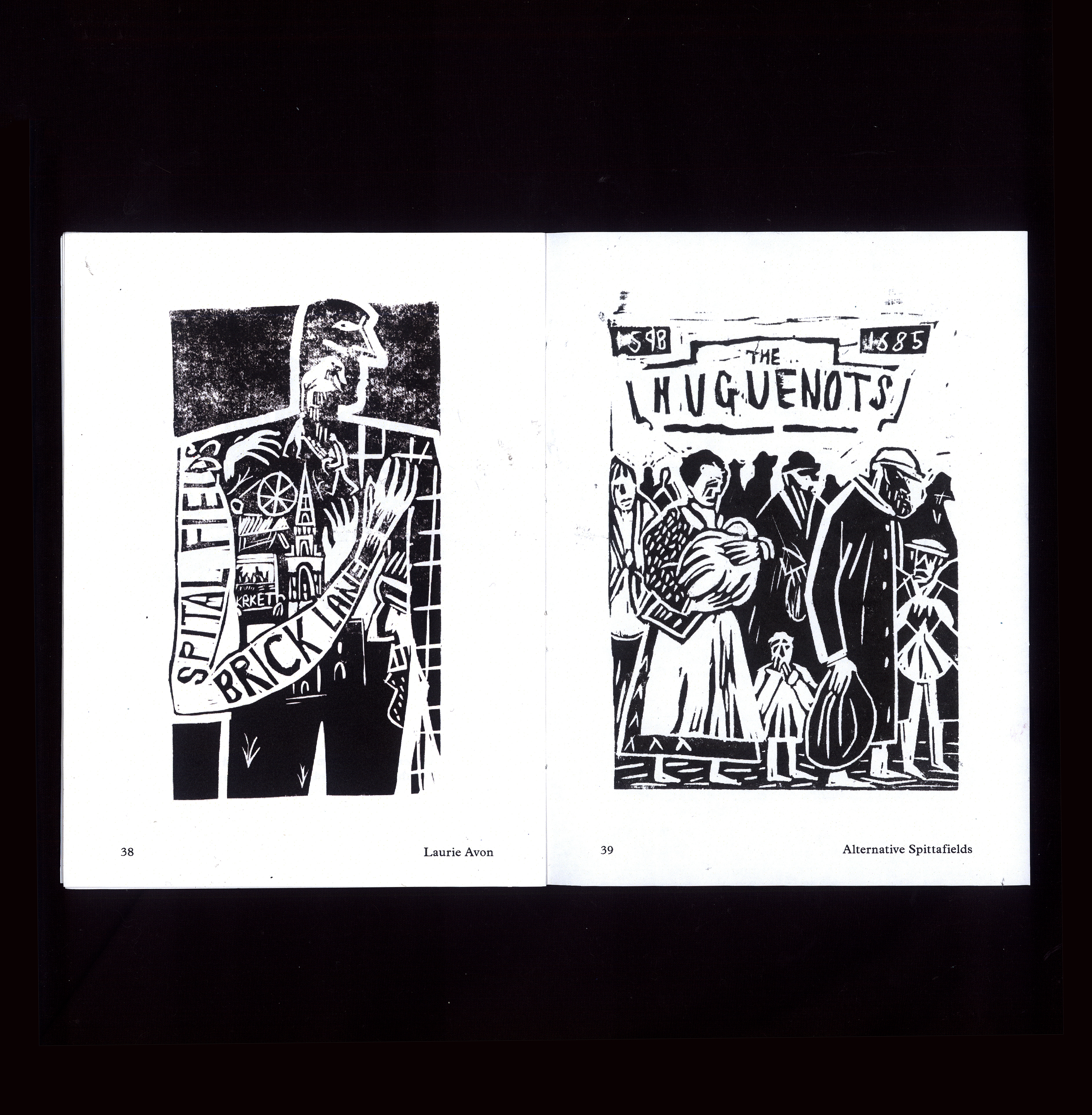 Project Process Book / 2018
From Alternative Spitlefields (Live Linocut Stamp Workshop)