About & Contact

Laurie Avon is a freelance illustrator and printmaker working from a sunny studio in Brighton, UK.
His style is bold and intricate, championing the handmade process of linocut. He also mirrors the craft digitally for quick turnaround projects.
Clients: The Guardian, Penguin Books, BBC History, Tortoise, SoccerBible, The Good Life Festival, Our Friends, CampbellHay, Vinyl Moon, Canvas 8, Pickles Mag, Seed Magazeen, The Crazy World of Arthur Brown and It's Nice That.
If you would like to say hello or enquire about commissions, feel free to contact Laurie directly. (Keep scrolling for press features and exhibitions)
Email: hello@laurieavon.co.uk
Phone: +44 7444393007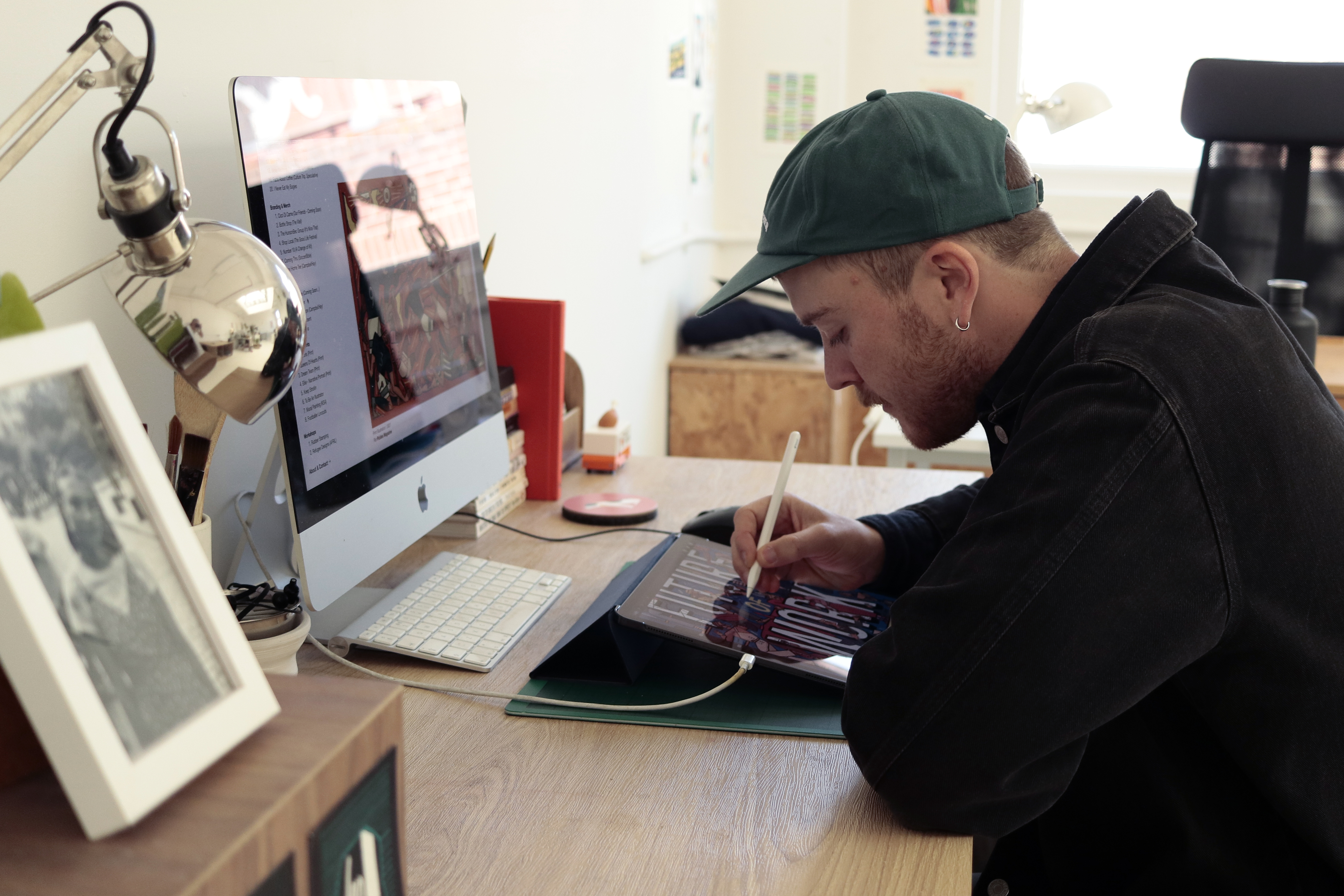 Press & Exhibitions
It's Nice That '31 Nights in Europe' 2020
/
Observer 'Goal Lines: Sketches of Womens World Cup' 2019
/
It's Nice That: 'Illustrated Women's World Cup' 2019
/
Stylist Loves 'Festive events that don't cost a thing' 2019
/
It's Nice That 'Laurie Avon... utilising the power, persuasion and human qualities of print' 2019
/ Le
cture In Progress: 'Creative Lives' May 9, 2019
/
Brighton Journal: 'Artist Of The Week' March 9, 2019 / Computer Arts: 'Pick Of Best Graduates' Issue #282, 2018 / The Society of British and International Design 'Designed for Business Student Competition' Finalist 2018
....
Crit Club Conversations, Art Wave, Hillcrest Community Centre, 2019
ILLUSTRATION ANIMATION FUTURES, Candid Arts, 2018