28 Days Later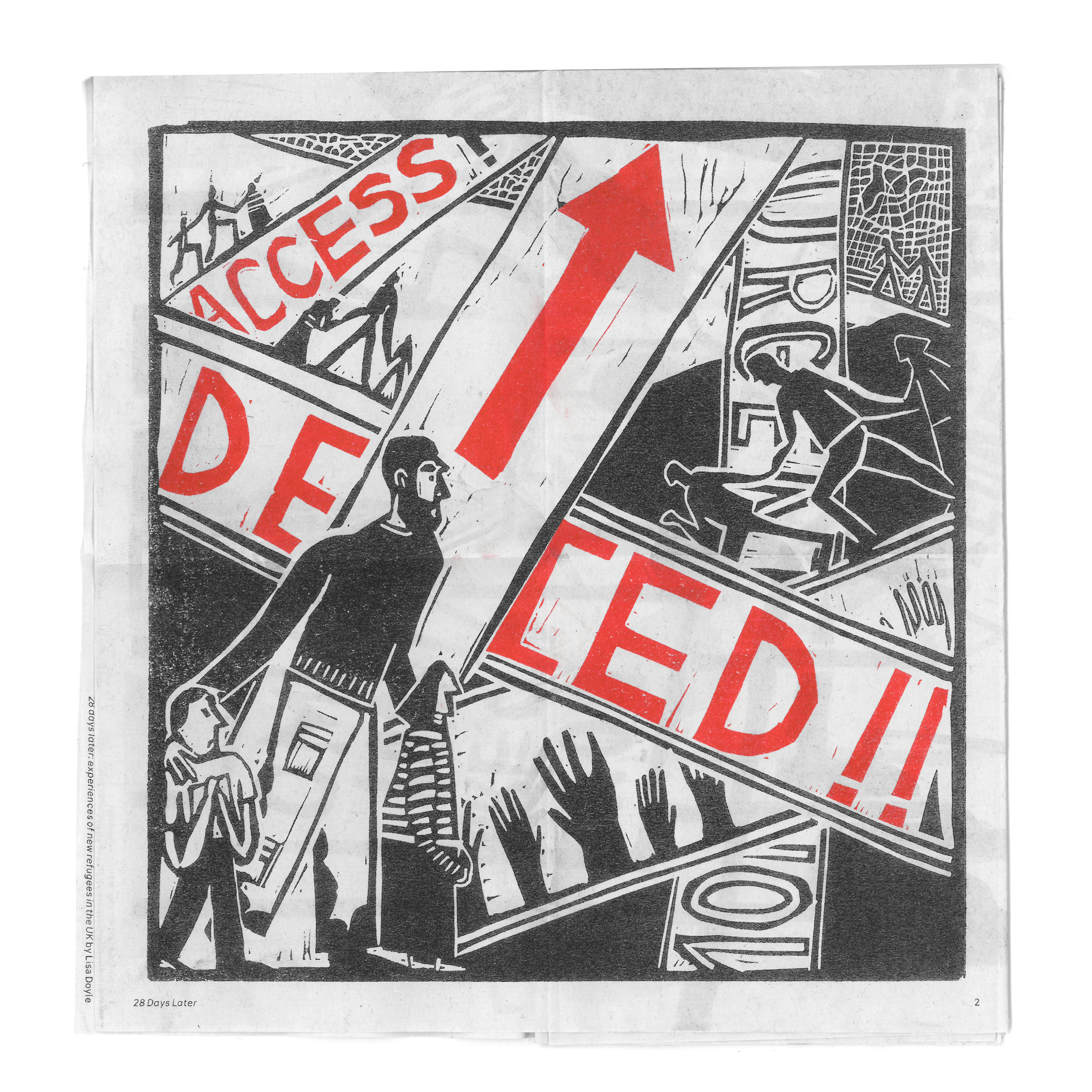 Zine: linocut illustration printed via risograph on to single sheet of folded newsprint / 2018
From 28 Days Later: Experiences of new refugees in the UK


Receiving refugee status can provide certainty and safety, but the transitional period between being an asylum seeker and a refugee brings many challenges. Home Office policy states that 28 days after an asylum seeker is notified of being granted refugee status, their entitlement to accommodation and cash support is stopped.
This zine documents this period of struggle through linocut illustrations based on information gathered in the Refugee Council's ethnographic report '28 Days Later: Experiences of new refugees in the UK by Lisa Doyle, translating complex academic research into a visually exciting and credible documentary that is both engaging and ethically aware.
Laurie believes illustration should be respected as a credible visualiser of academic research and that it can help disseminate information to larger audiences. He believes that this zine exemplifies how illustration can be used to make learning fun, visual, and accessible.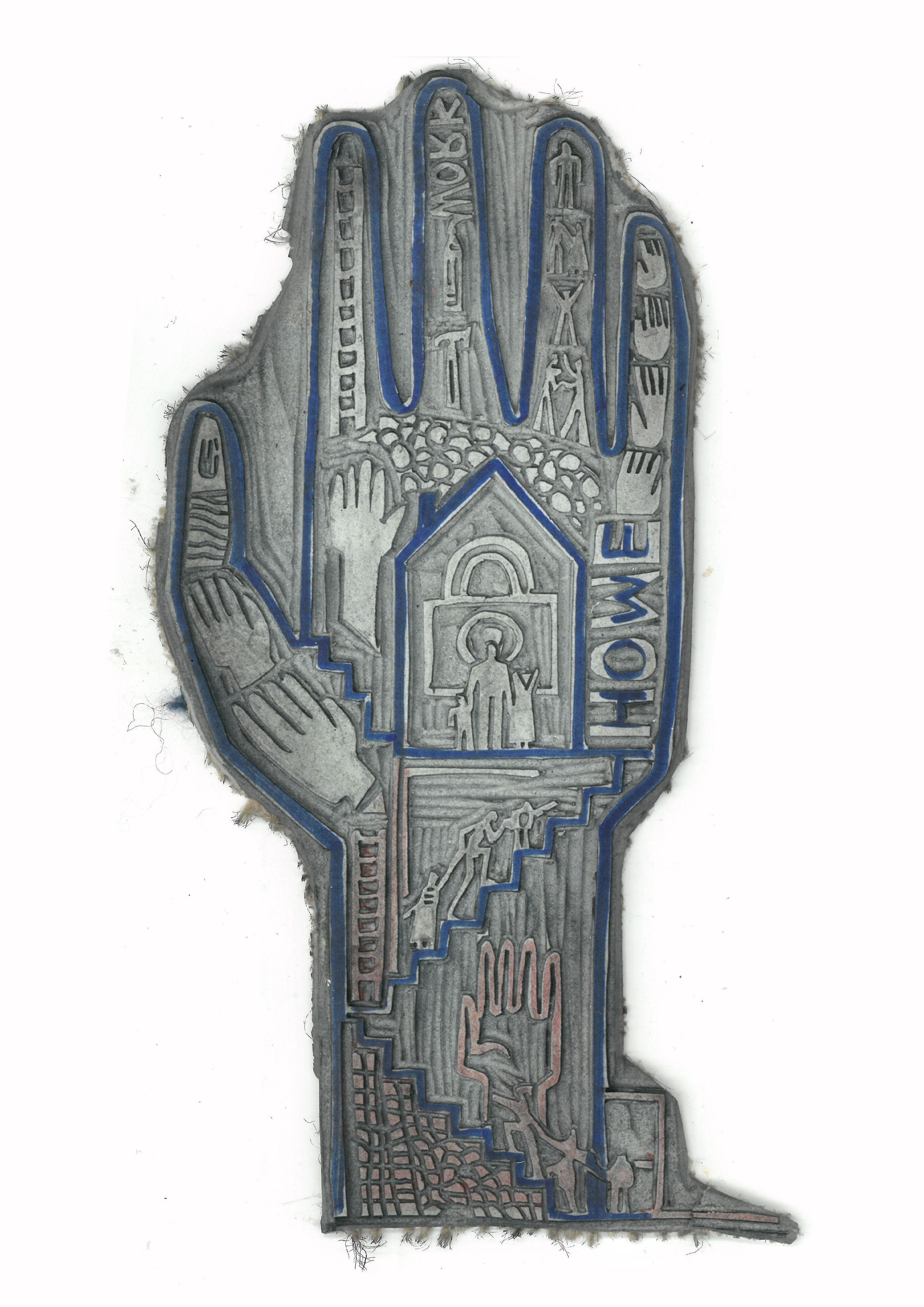 The book was produced, planned and illustrated by Laurie, with typographic Design by frequent collaborator Barney Fagan.